Energy storage LG Chem RESU
LG Chem household batteries of the third generation are known for their compact dimensions and high energy density. They are fully compatible with popular inverters SMA, SolarEdge, Solax and others. LG Chem accumulators are presented in both normal and high-voltage versions.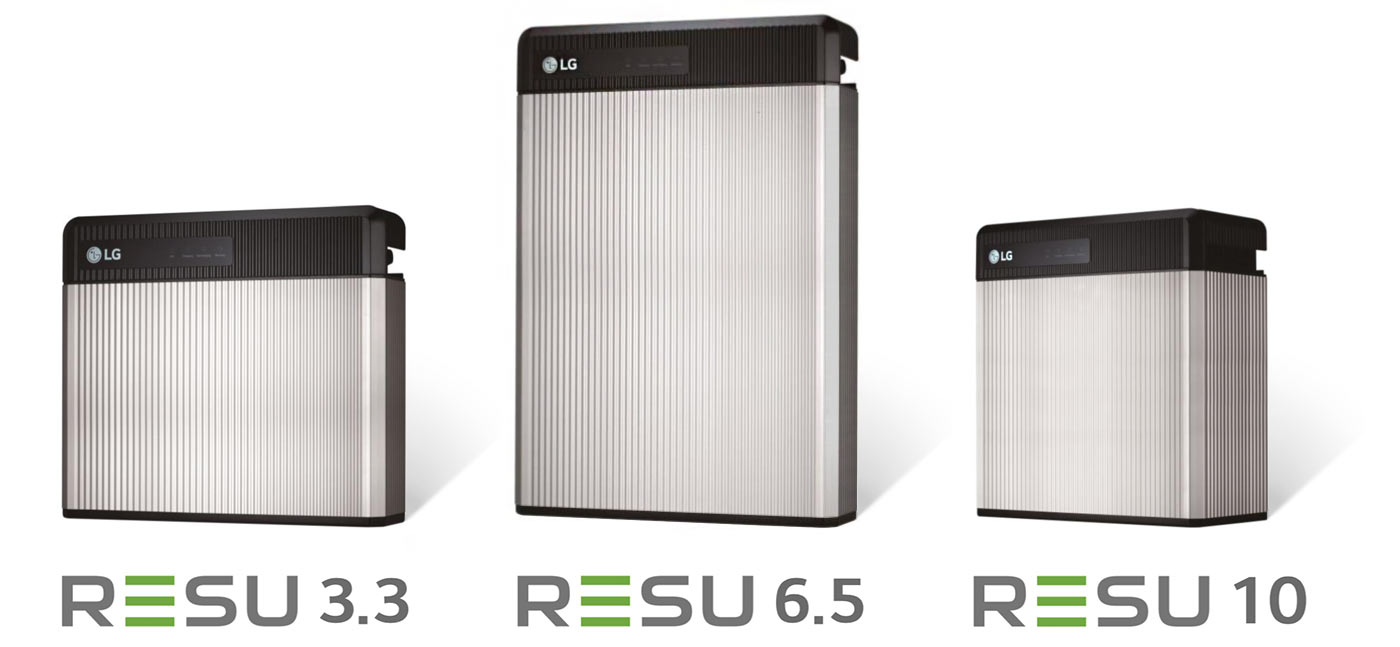 Any 48-volt LG Chem can be paired, allowing you to get a capacitance from 3.3 up to 16.9 кВт·ч.
| | | |
| --- | --- | --- |
| Modification | Available capacity, kW·h | Price |
| RESU 3.3 | 2.9 | 6 355 |
| RESU 6.5 | 5.9 | 9 200 |
| RESU 10 | 8.8 | 11 895 |
| RESU 7H | 6.6 | 11 440 |
| RESU 10H | 9.3 | 13 770 |
Price in Bulgarian lev incl. VAT 20%
Buy or ask