Replacing a solar collector in Aksakovo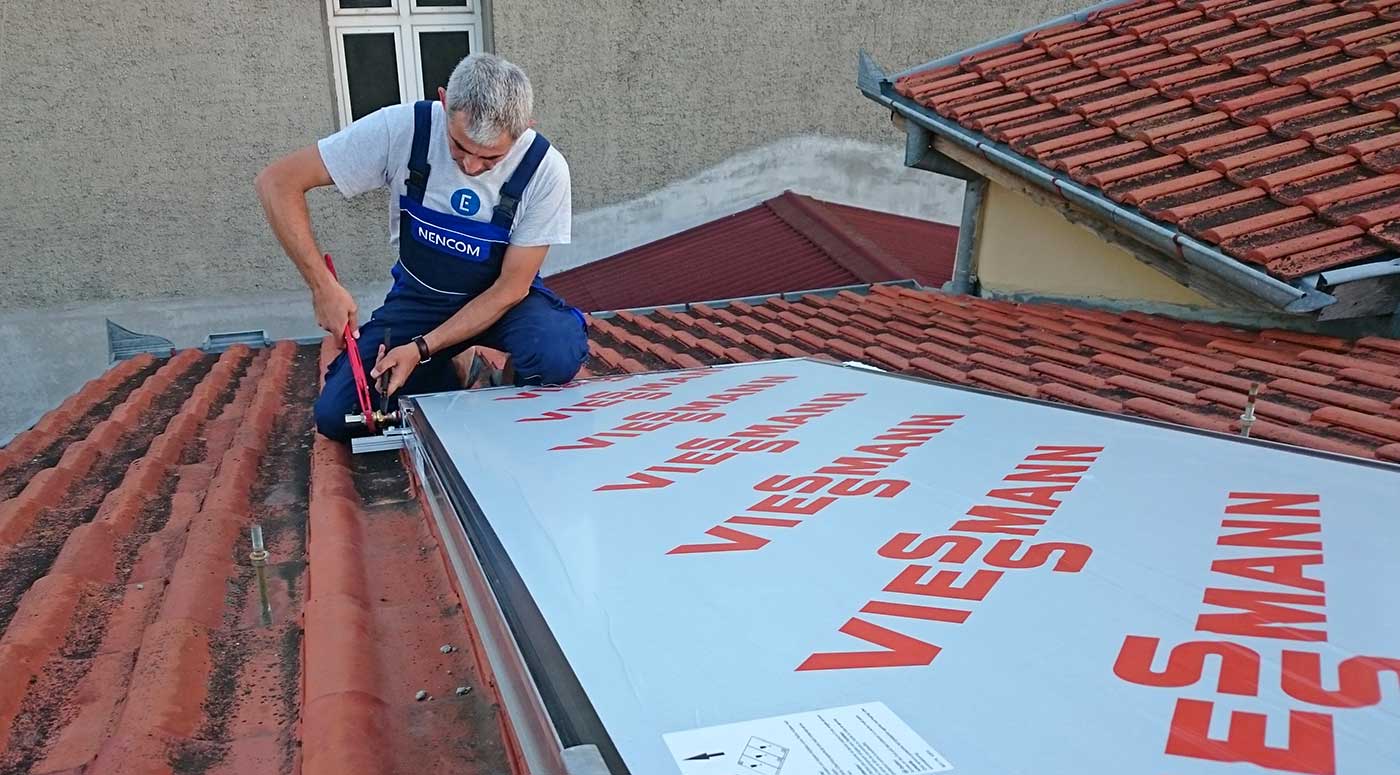 Our company has recieved a request for a diagnosis of a hot water supply system in a private house. The old solar collector stopped heating the water normally, and the owner was increasingly forced to use the gas boiler, which was connected to the water heater by a second heat exchanger.
After the check, we came to the conclusion that the gaseous coolant had partially evaporated from the pipes of the vacuum manifold. We tried to find new pipes, but the Chinese manufacturer no longer exist and the company that installed the entire system 9 years ago, changed its profile.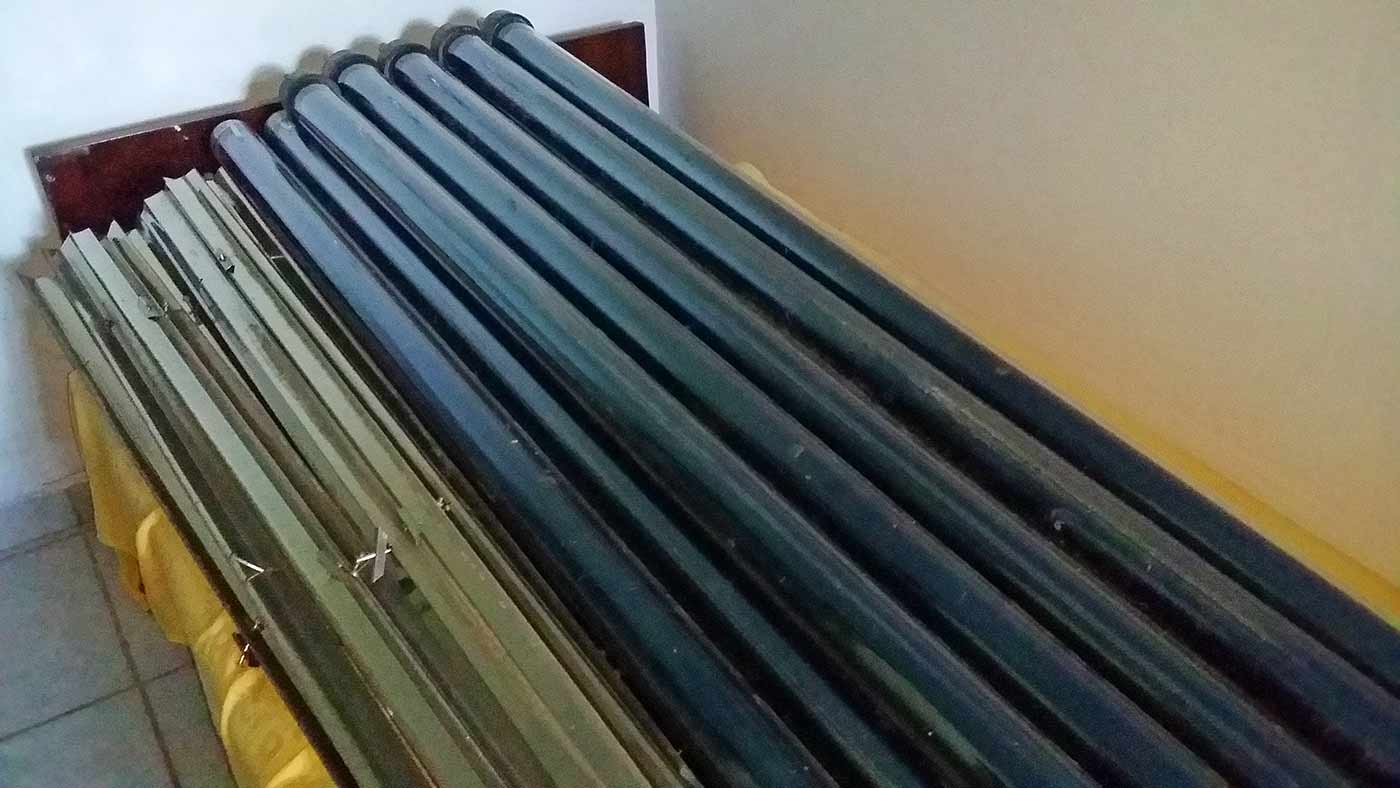 The old solar collector after dismantling
As we were unable to find spare parts and all other components of the system were working properly, we propose to replace the solar collector. After discussing different options with the client, we installed the new model of VIESSMANN with overheating protection — the flat-panel solar collector Vitosol FM, the absorber of which automaticaly reduces the absorption coefficient of the solar energy depending on the heating of the heat carrier.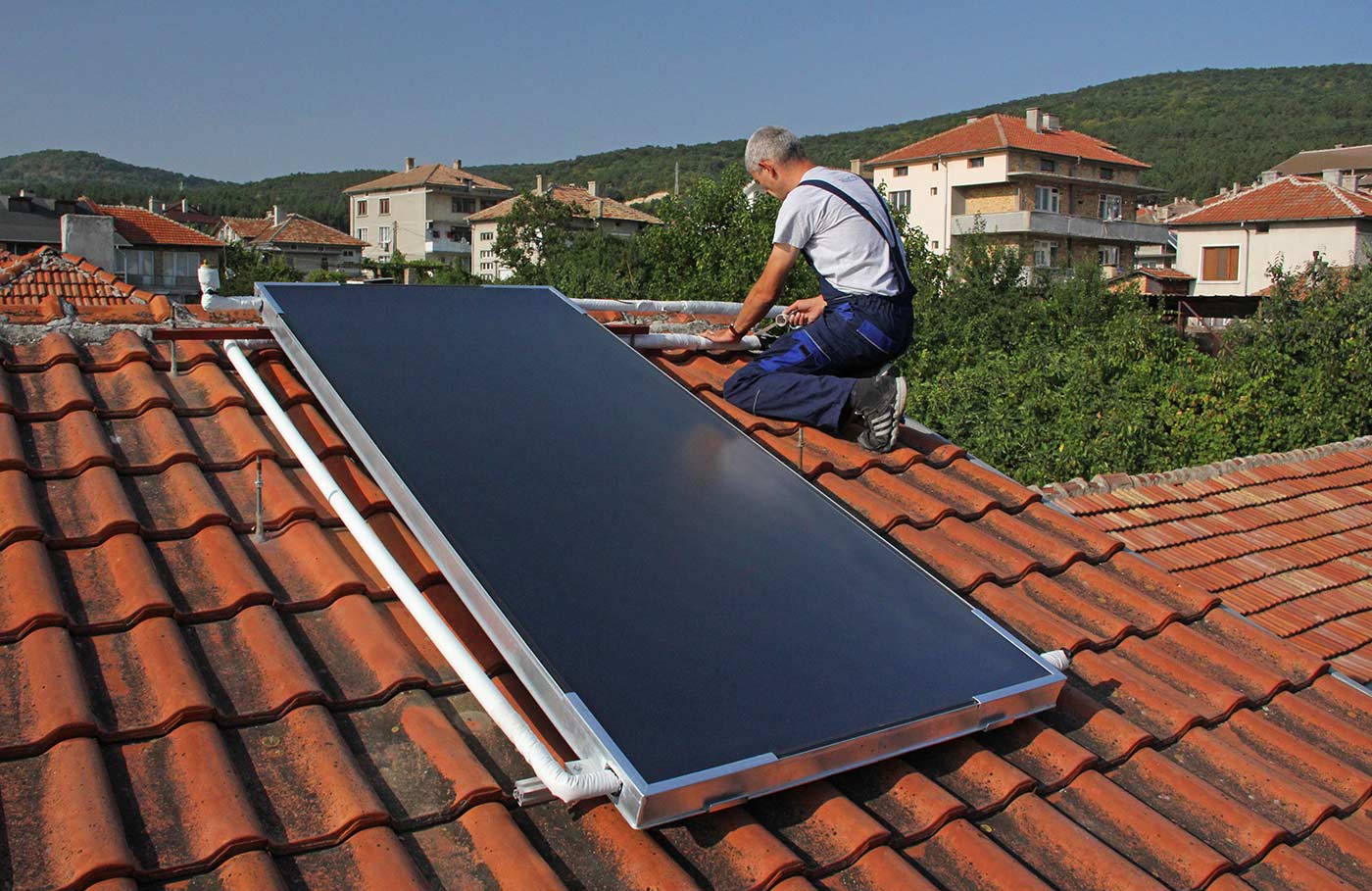 We have also pointed out to the client that the protective coating of the copper pipe insulation is in poor condition due to the external environment. As the insulation itself is in good condition, it was decided to replace only the protective tape.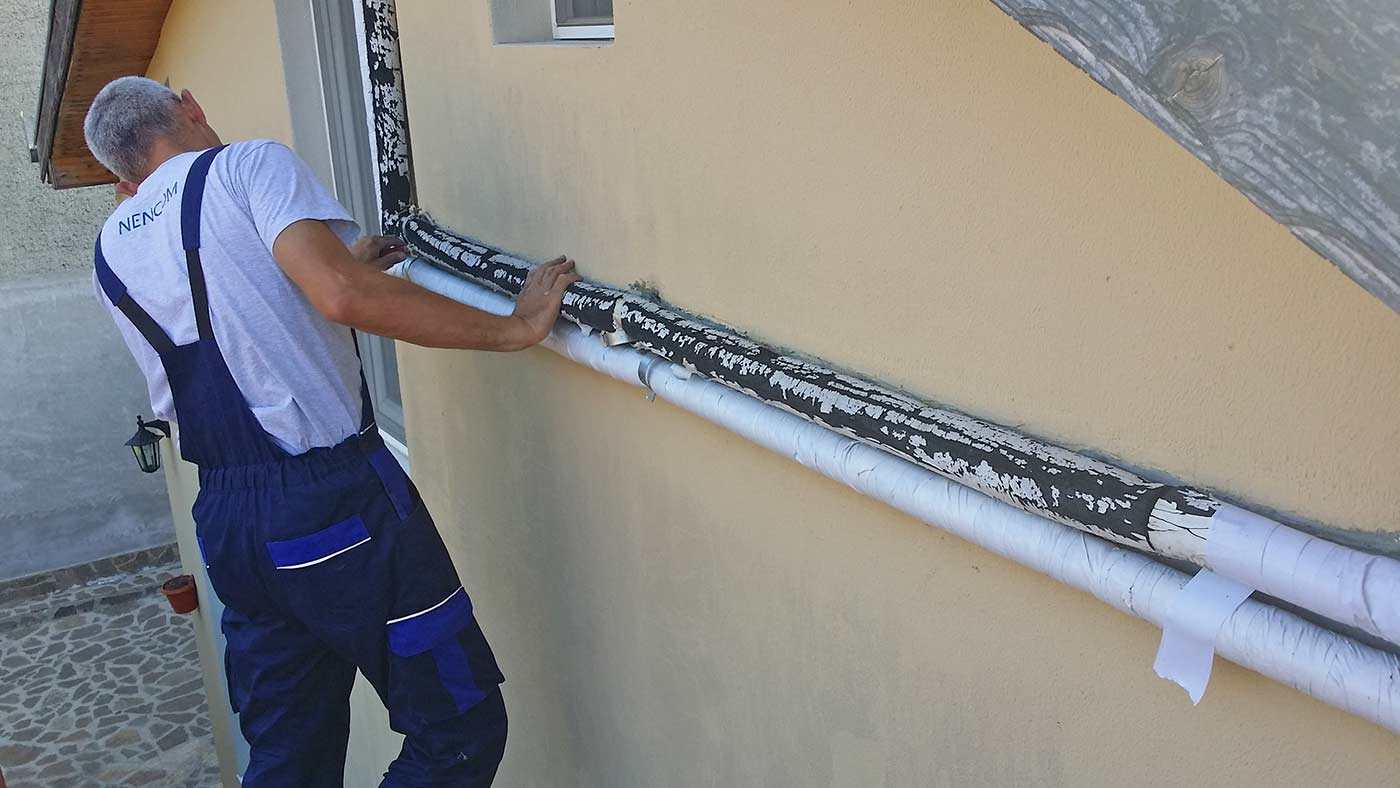 Nothing else needed to be done: the pump and electronics worked fine. We were especially pleased with the 150 liters water heater ELDOM, which has been installed under the roof for 10 years without complaint.