Storage Water Heaters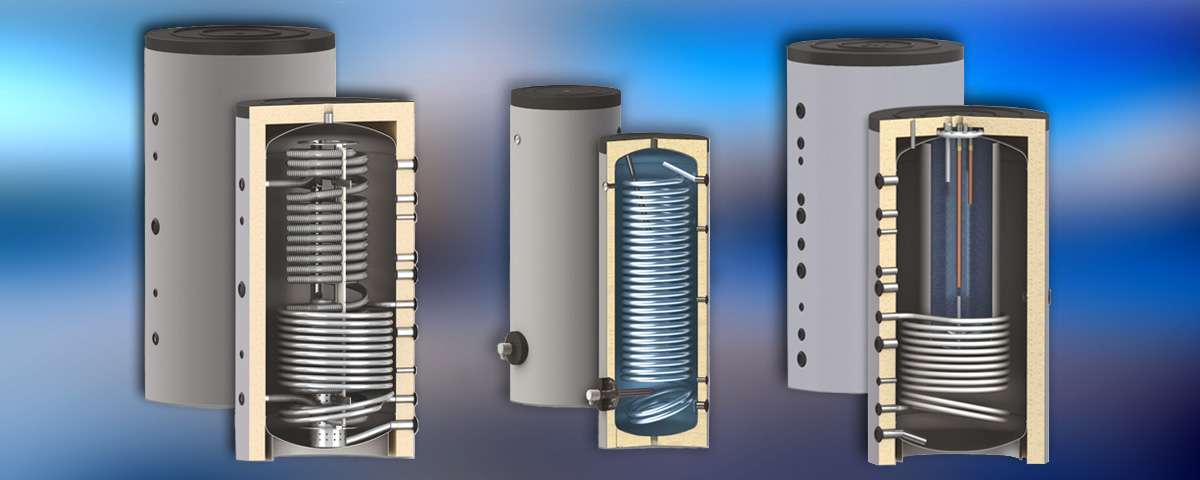 Storage water heaters (boilers) — these are cylindrical containers for heating and storing hot water. They have a rugged body, good insulation and they operate with one or several sources of heat. They are used both for heating and for hot water supply.
In the most common form, storage water heaters use an electric heater for heating water, as in the kettle. It is obtained simple and reliable, but it is very expensive to use. We offer you modern and high-tech solutions that allow the use of alternative energy sources. The heated from them coolant circulates into internal heat exchanger coils and transmits heat to the water in the water heater volume.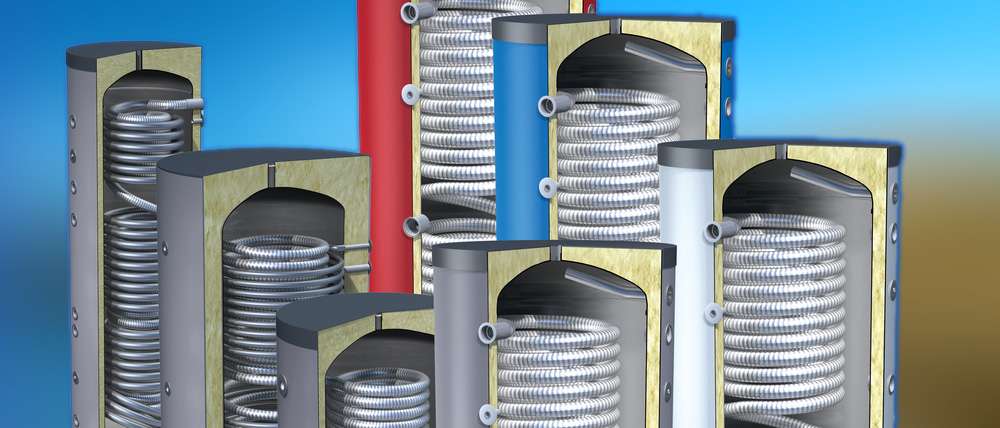 The external sources for heating water in the storage water heater can be different: it can be an ordinary gas boiler or solid fuel boiler, pellet fireplace or solar collector. The costs of such kind of a system can be seen as an investment in the future to preserve your budget. However, the solar energy is free, and the heat from wood pellets is significantly cheaper than electricity. And if it is necessary, you can always use normal electric heater as a backup heat source.
The volume of the boiler depends on the heated area and the number of persons in the household and it may have several independent heat exchange coils using different sources of heat. This substantially increases its efficiency. The boiler's body withstands high internal pressure. To achieve a high efficiency it is requires a dedicated powerful insulation. Many modern models are equipped with sophisticated protection systems and automatic control, such as titanium coating, built-in magnesium anode, thermostat and safety valve.
Despite the relative complexity and manufacturability of the design, the basic dignity of volumetric water heaters is their unique economy at work. They consume little energy, much of which is derived from external sources, making your heating system economy.