Installation of equipment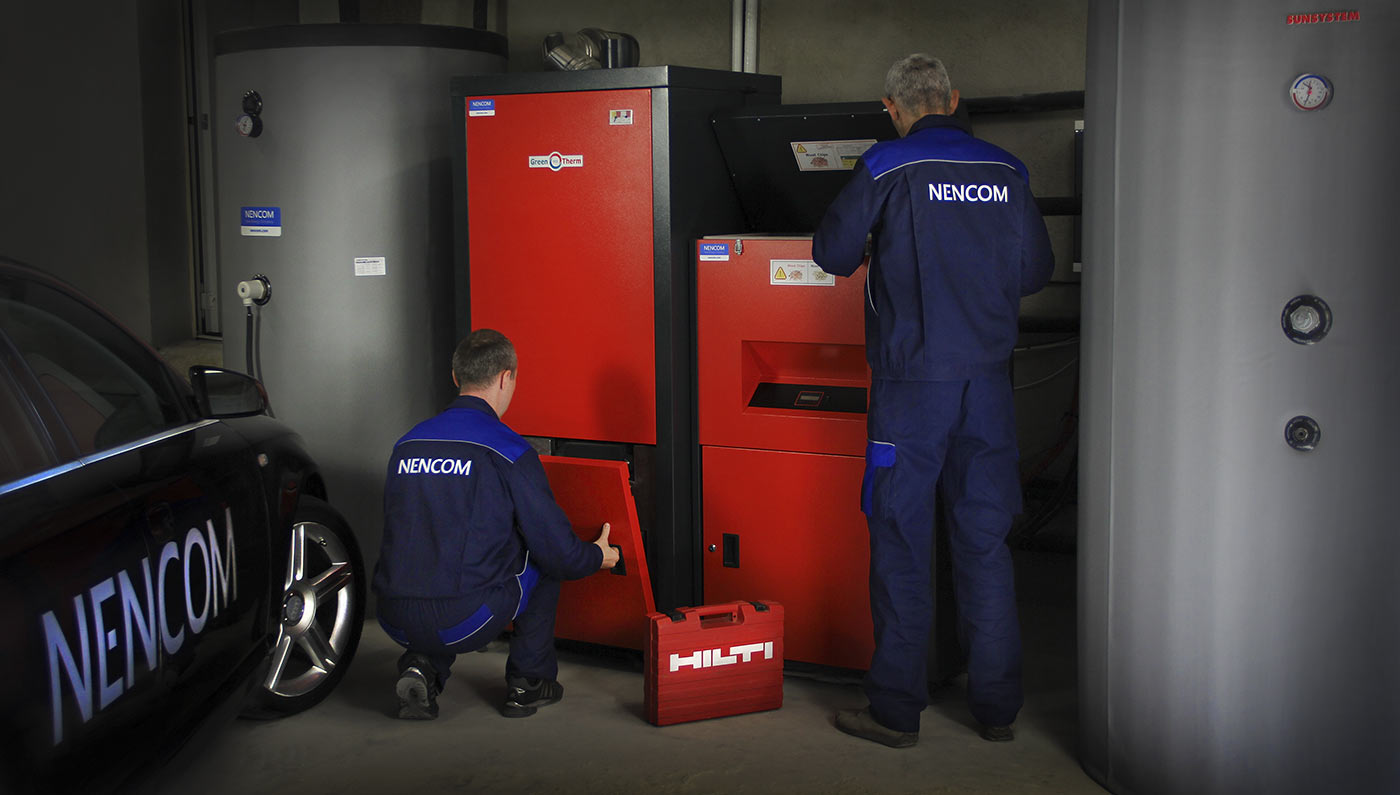 We not only sell high-end equipment to use renewable energy but also build reliable energy systems. At NENCOM you can order a service to install and adjust the purchased equipment to make sure everything is done professionally and precisely.
The activity of our company is insured. We comply with safety rules, manufacturer's instructions and are responsible for the result obtained. We love our work, bringing beautiful and effective technical solutions.
Construction of solar power stations
We design and build solar power systems of all sizes using high-quality photovoltaic equipment. These can be grid — connected or fully autonomous systems for private homes, hotels and manufacturing plants.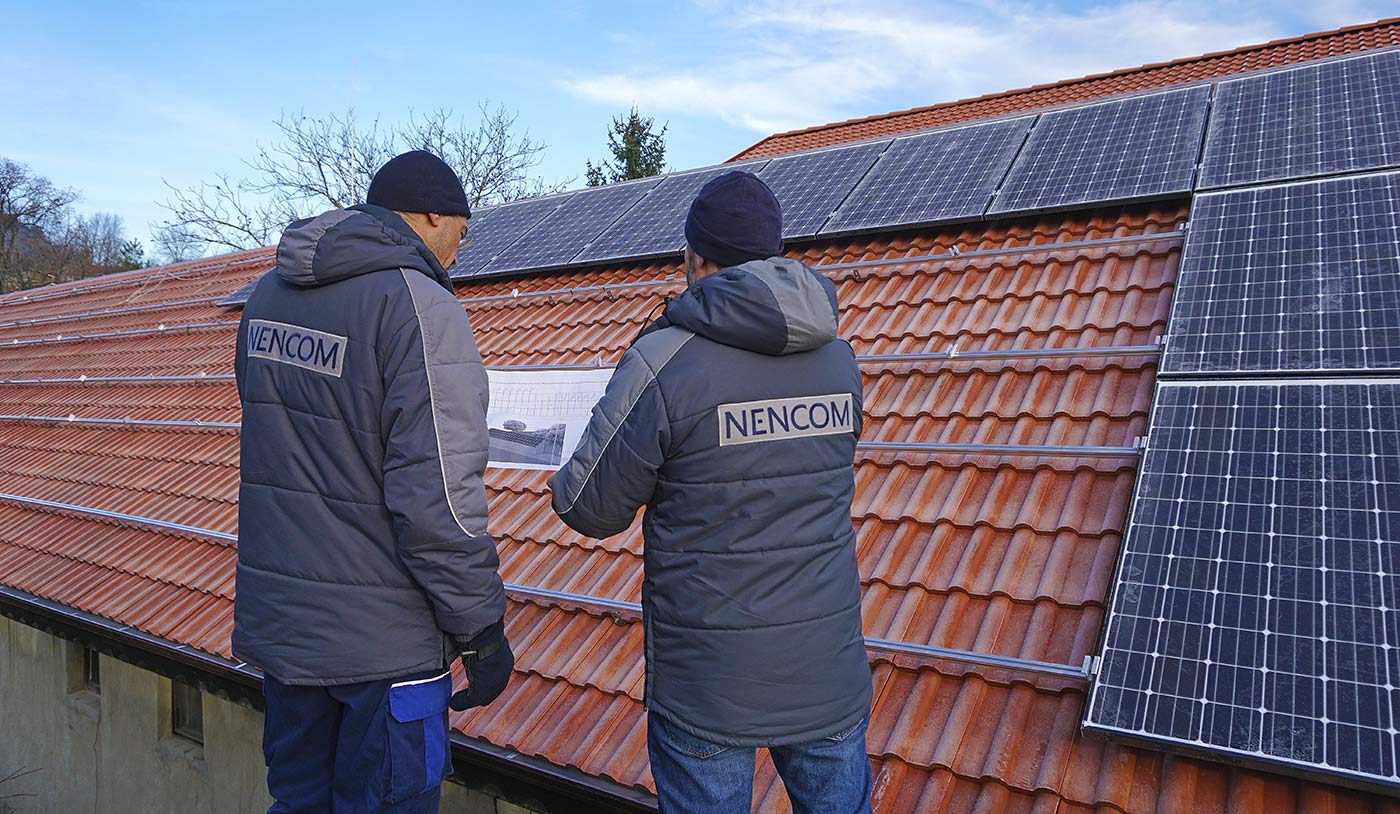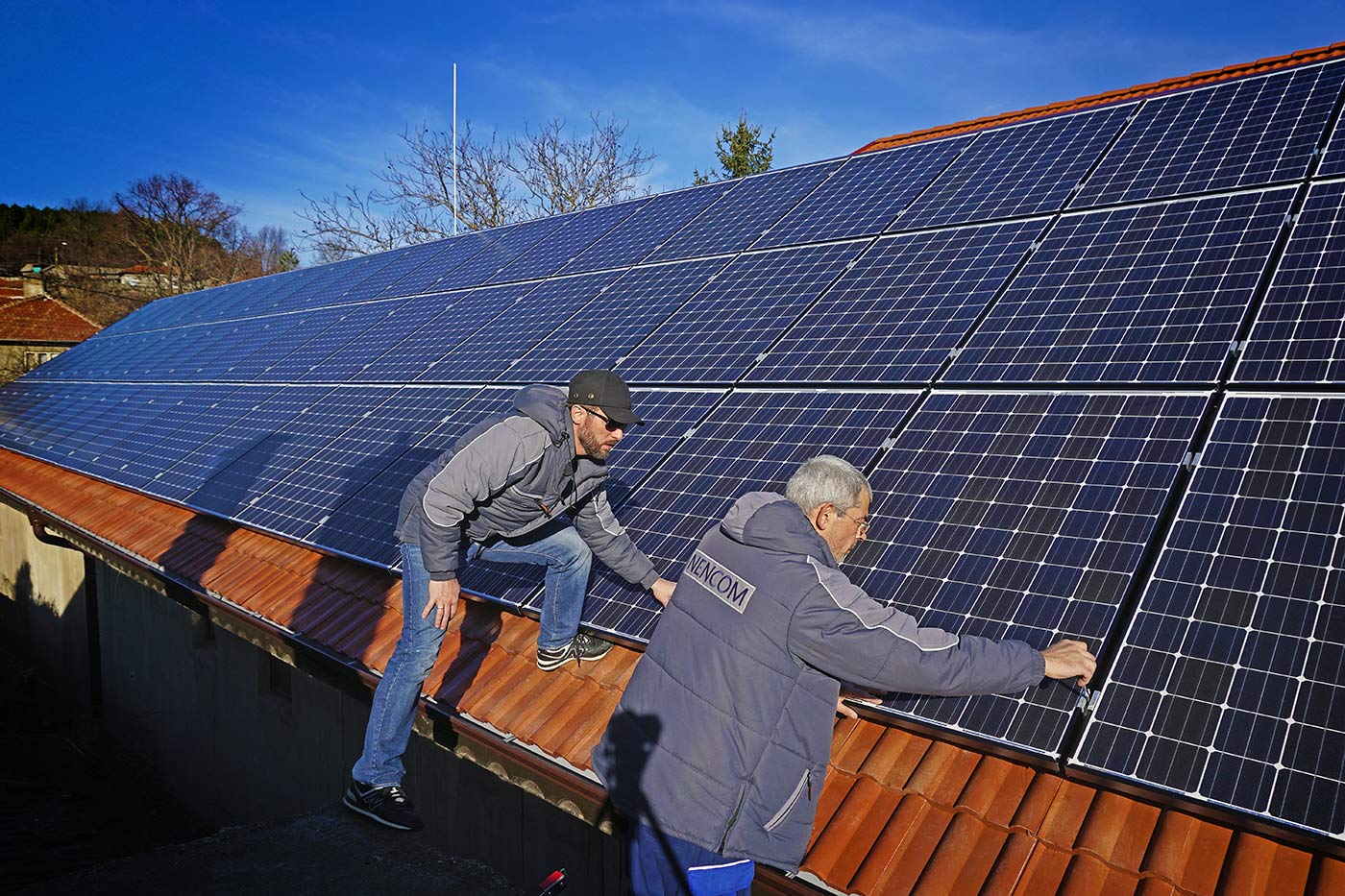 Installation of energy storage systems
Our specialists install all size power storage systems for various purposes. The storage system provides back-up supply to the loads, high peak power, optimises consumers own consumption or allows full energy autonomy.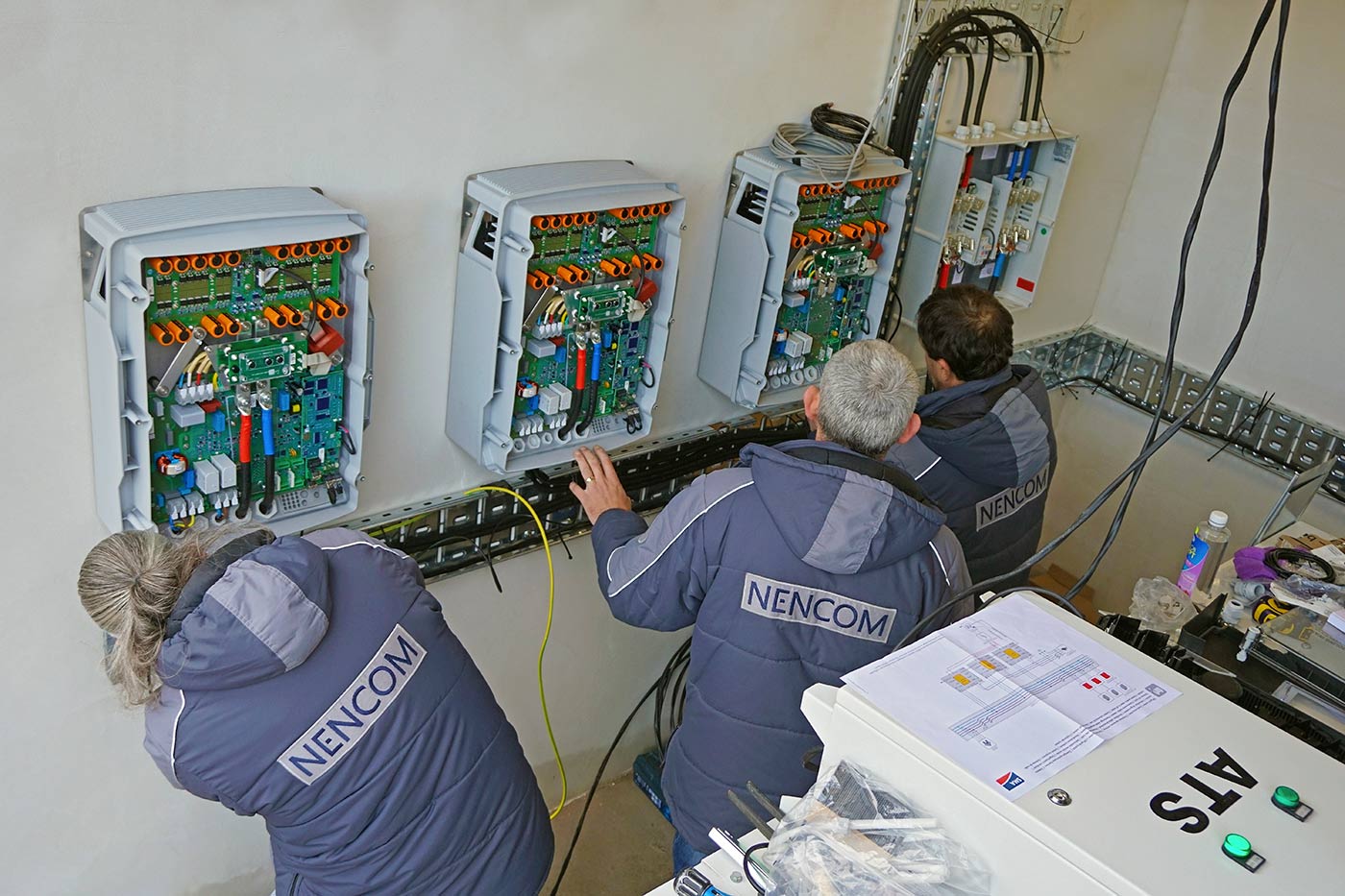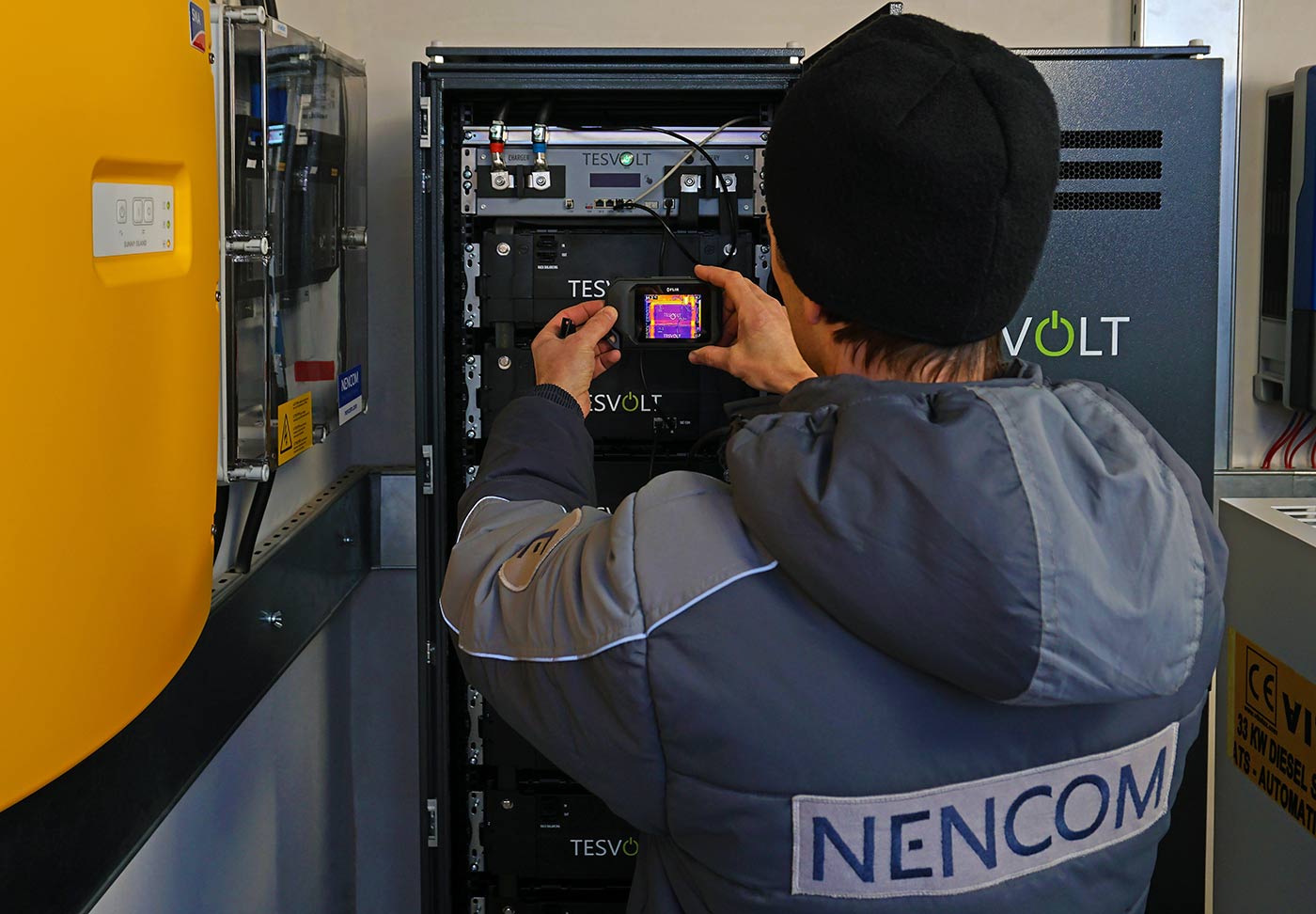 Installation of hot water supply systems
NENCOM creates hot water systems based on solar collectors. In the large installations «the excess» energy of the sun could support the heating system or heat up the pool.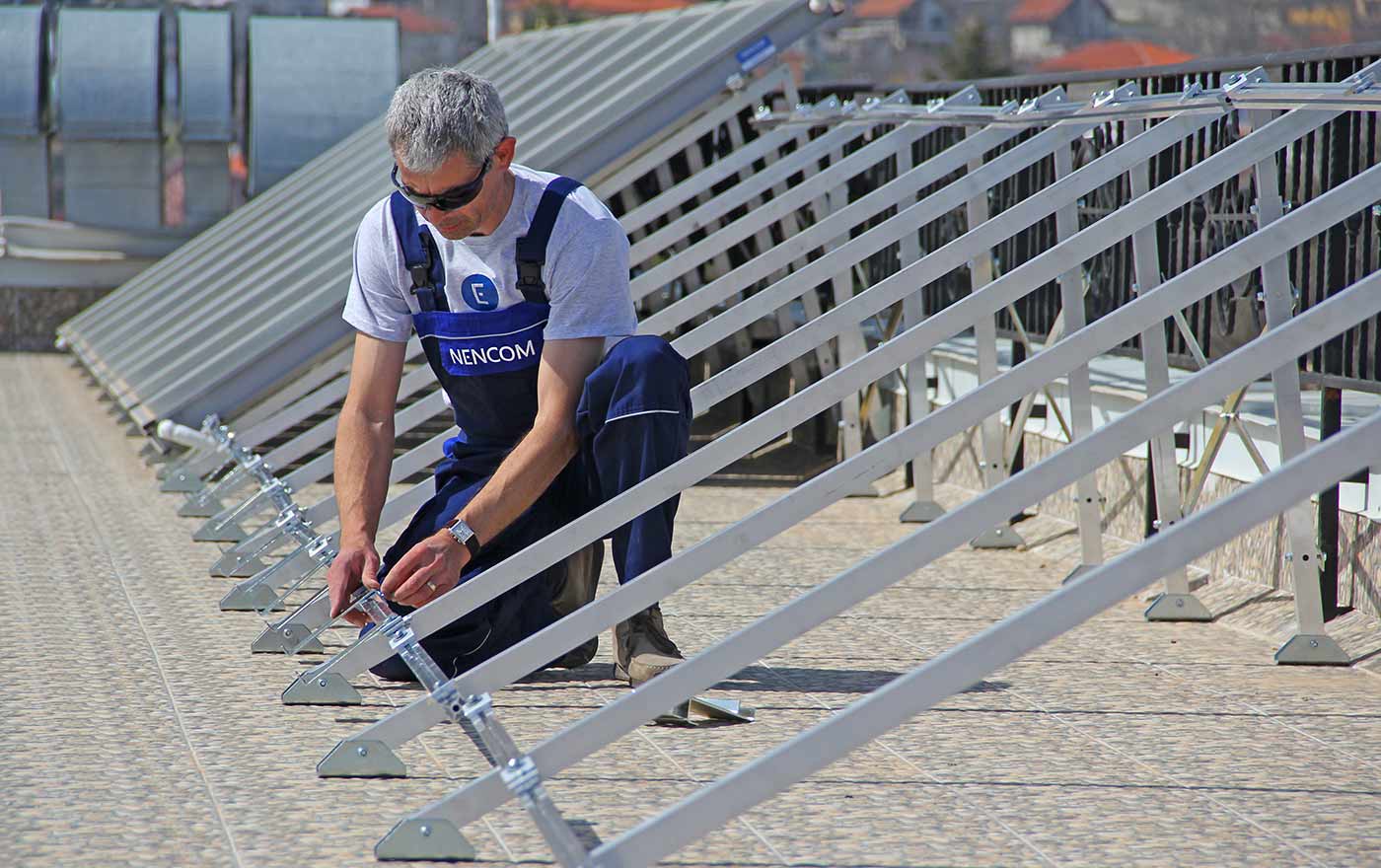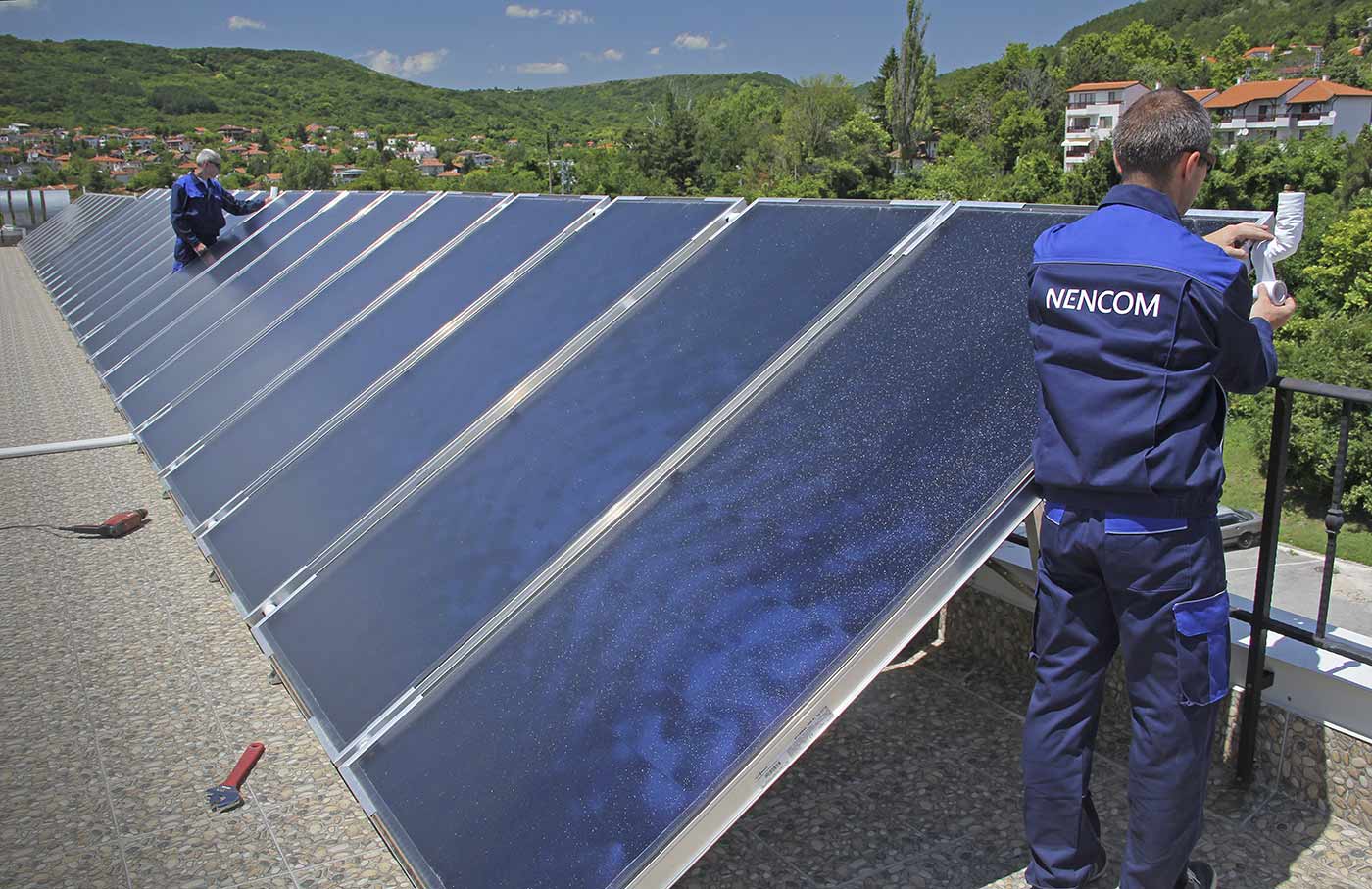 We are installing wall and floor type storage water heaters with additional heat exchangers which allows simultaneous use of multiple energy sources. For heat storage in heating systems we use large buffer containers.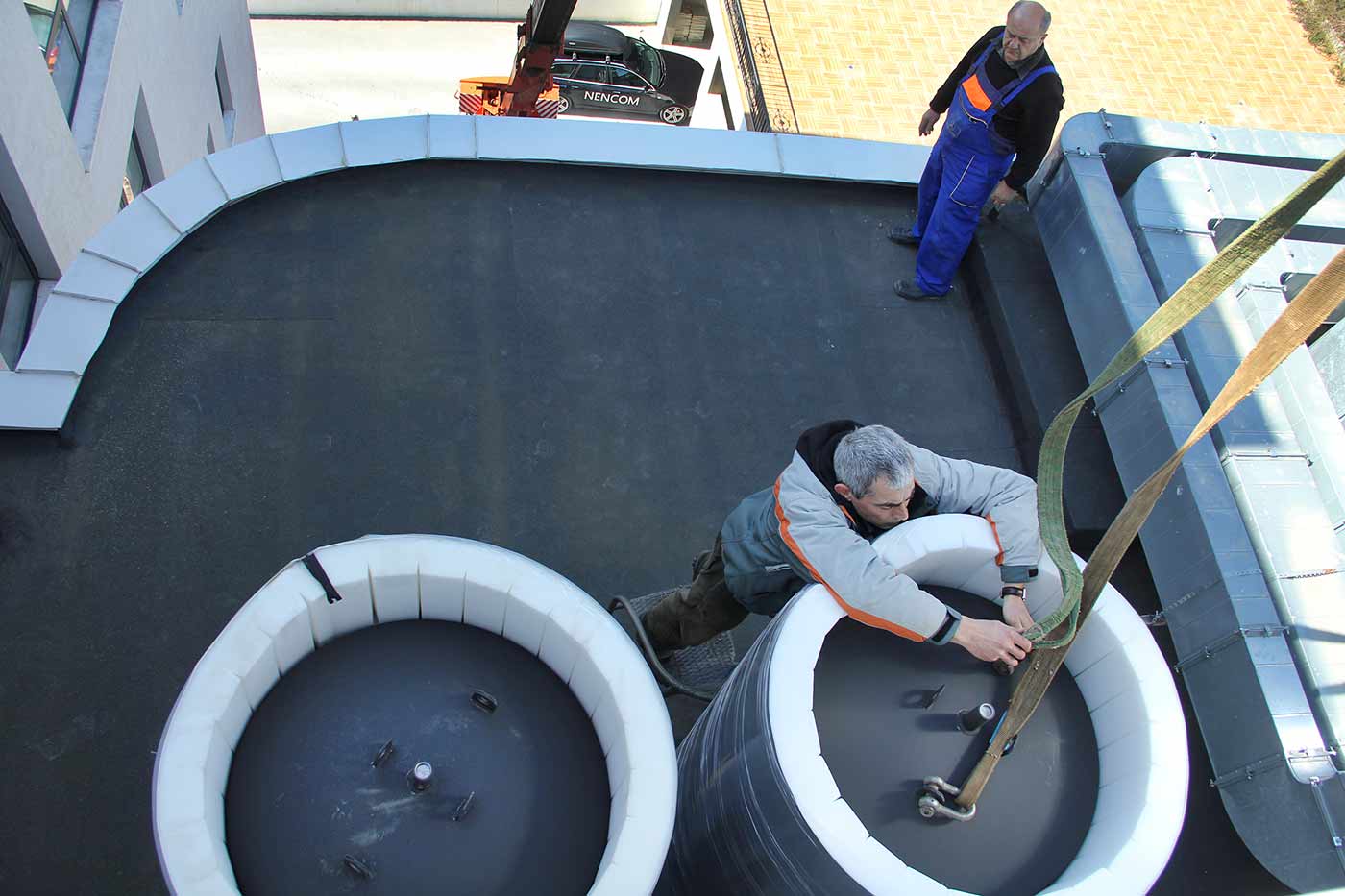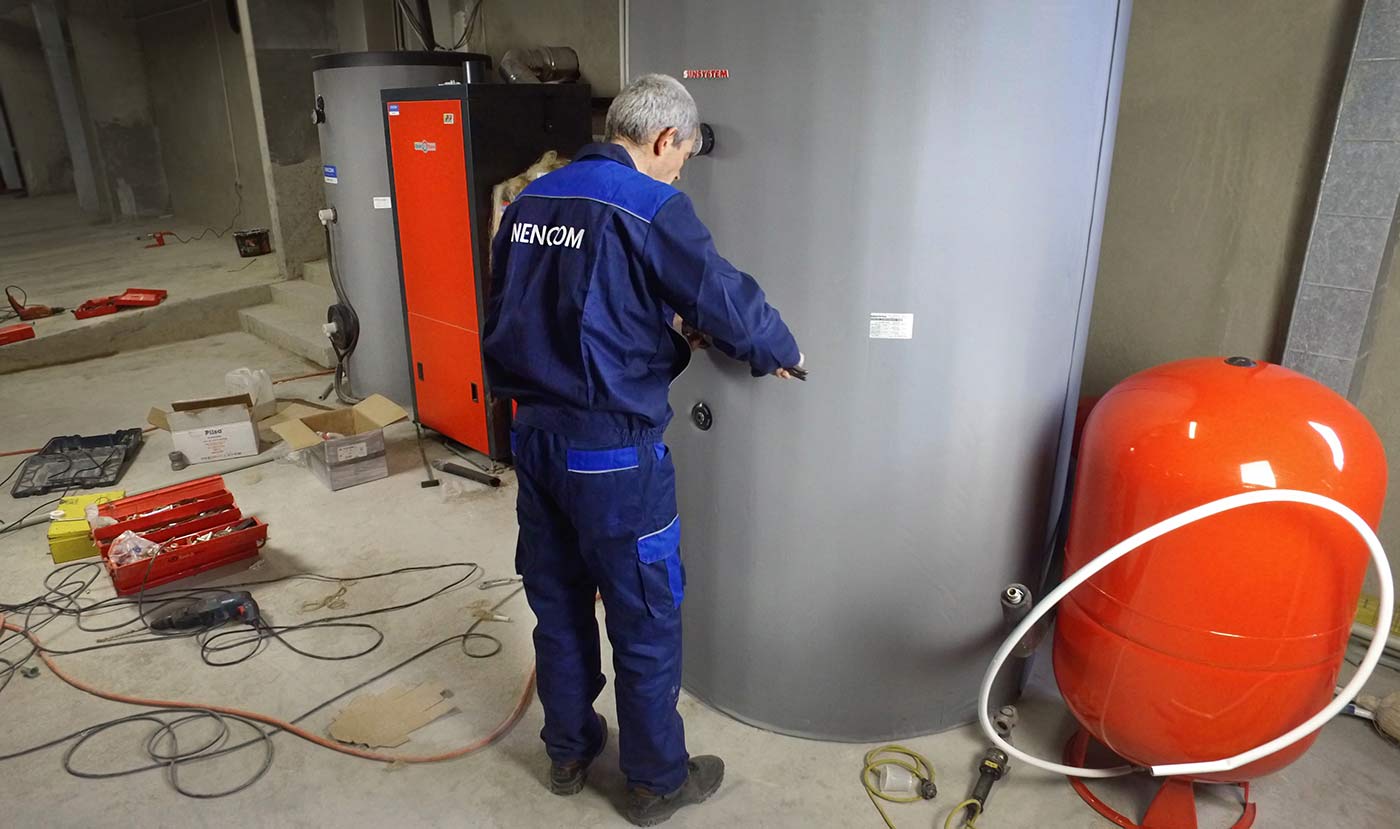 Installation of heating systems
Our team is installing pellet stoves, boilers and burners and at the same time create any size complete heating systems . We prefer fully automated technology, complementing it with remote monitoring and control systems over the Internet.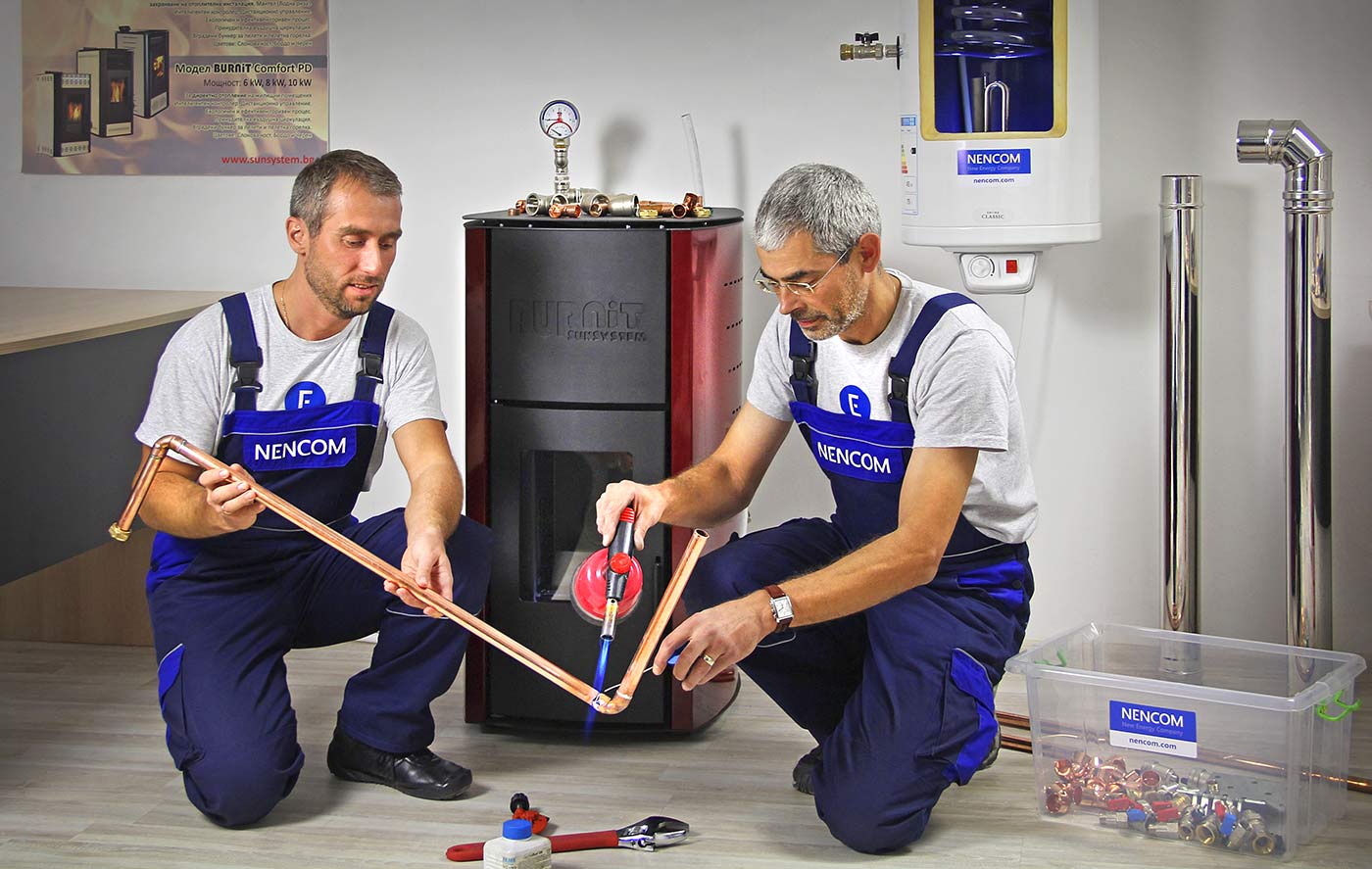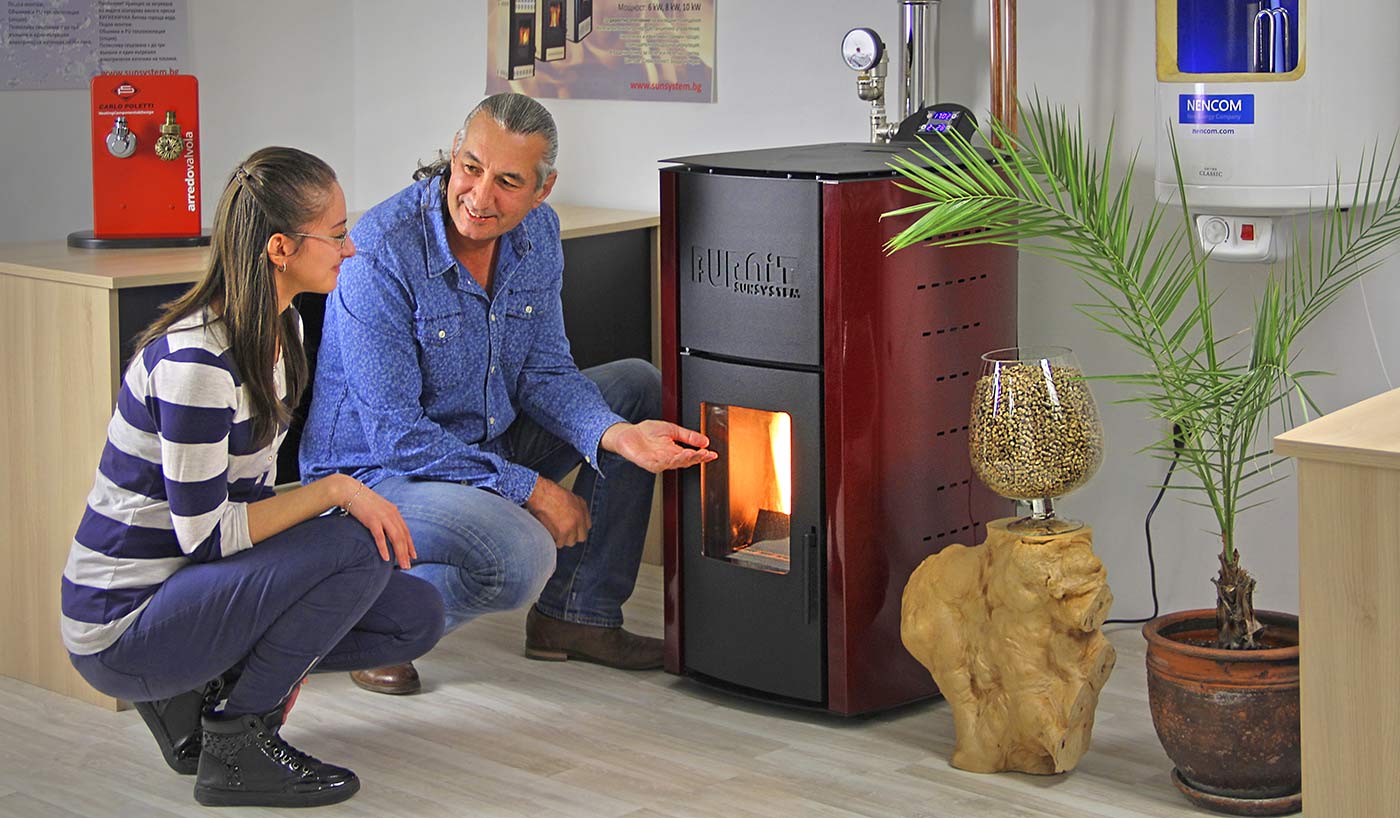 Мovies about our work